Lamb Shank and Dauphinoise Potatoes Recipes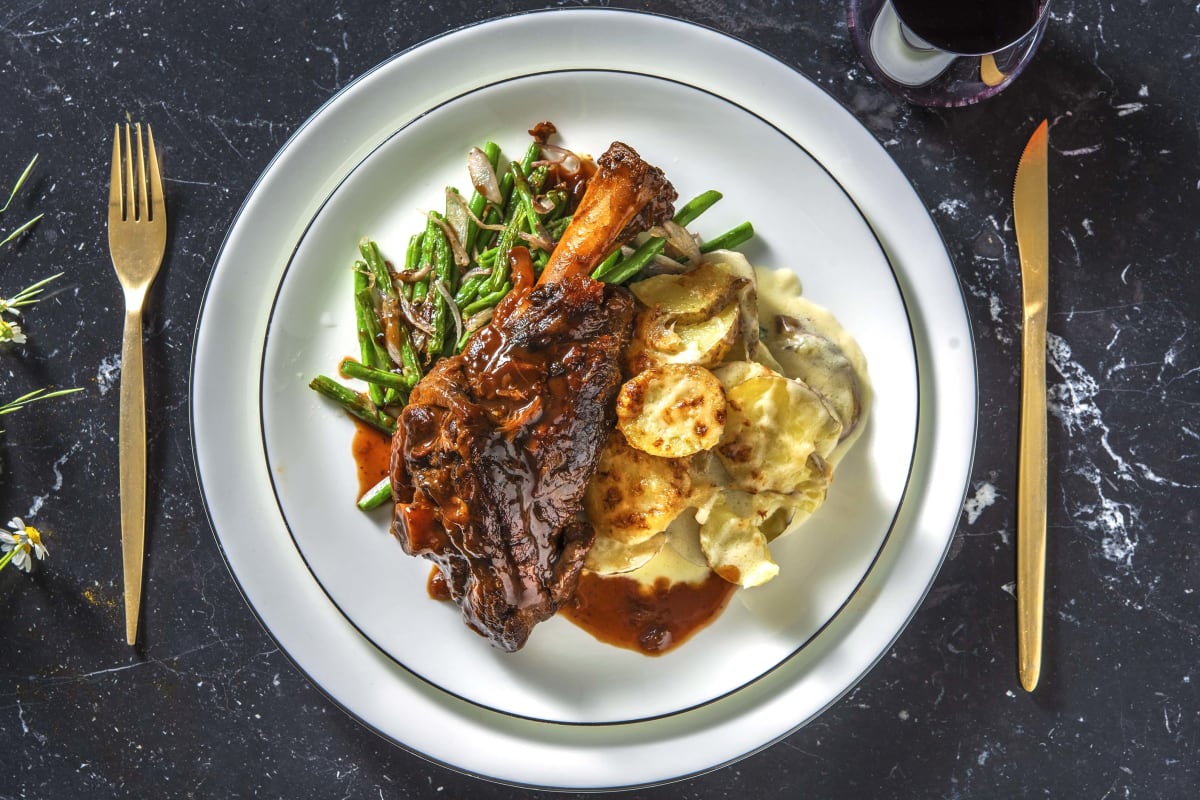 Lamb Shank and Dauphinoise Potatoes Recipes
Ingredients
3 potatoes, finely sliced and pre boiled 10-15mins
200-300ml double cream
2tbsp cream cheese
200-300 milk
1tbsp garlic powder
4 garlic cloves, crushed
1tsp paprika
1tsp fresh rosemary, extra to garnish
Salt and pepper, to taste
Gruyère cheese, grated
Cheddar cheese, grated
Methode
• In a saucepan pour milk, cream cheese and double cream into a pan on a medium heat and stir.
• Add garlic, paprika, rosemary, salt and pepper. Let the sauce bubble and get slightly thick.
• Add potatoes and some cheese in and mix it well to make sure all slices are coated for about 5mins.
• Layer the potatoes in a oven proof dish. Pour left over sauce on top of the potatoes.
• Scatter as much cheese as you please on top and sprinkle some rosemary.
• Cook until cheese is brown and potatoes are softly cooked.